What follows is my Conversation with famed Random House Editor, Robert Loomis.
The time has come to reveal what I have experienced as an author who happens to be black. The past few years have been truly amazing, and revealing. I begin with my email letter to Mr. Robert Loomis, Editor-Emeritus of Random House, regarding my novel, "A Family Gathering." Mr. Loomis, now retired, served as the Maya Angelou's only editor in her illustrious career.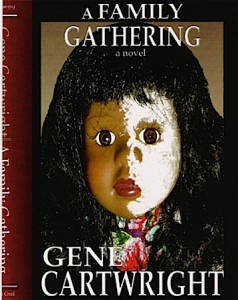 To begin, you should know a little about "A Family Gathering."  Here is the Log Line:
"Where Was God, On May 15, 1974?"
It was 1974…the South.
She was 12; he was 16. She was black, the daughter of a poor Baptist minister;
He was white, the son of privilege.
What happened on a hot day in May changed her life forever.
His was unaffected, until the passing of 14 years of exile, a vicious murder, a callous display of arrogance and power, an unexpected visitor, and 'A Family Gathering.'
________________
Links to the complete print and eBook are at end of this post.
______________
Mr. Robert Loomis
Senior Editor (Emeritus)
Random House Publishing Co.
Dear Mr. Loomis:
I know this email contact is not standard procedure, and am quite familiar with the agent/publisher protocol, but I beg your indulgence.
That, and worse, was said when I published "I Never Played Catch With My Father." Of course, that only came after my ethnicity was discovered: black, african-american, once 'negro'…'colored.' "Why is your main character white?"
"That's an easy one," I always answered (whenever I deigned to respond) "his mother and father are."
What was most enlightening was the fact these comments mostly came from black folk hoping such a powerful character was black. Okay, I got that. Yet this was revealing. The experience led to my being useful in opening many eyes, and forcing deep introspection by many, black and white.
No such problem for James Patterson's 'Alex Cross,' or others with characters who bear no resemblance to themselves.
Leonard Pitts, Miami Herald syndicated columnist, 'spilled a lot of ink,' in his column a few years ago in the latter 90s. http://falconcreekbooks.com/111_FPC/FC_bio.html;
http://falconcreekbooks.com/111_FPC/FC_controversy.html.
Ebony Magazine featured me as their "Author of The Month,' and out of nowhere. Oprah invited me to join four other guests (including Dr. Michael Eric Dyson and Chuck D.) on a show titled: "Whose Black Enough." It was the answer to any author's prayer, until the long-announced show was canceled, never airing.
I happily, and with great joy, went on to tour from coast to coast for two years. (scores of Barnes & Noble stores & more; morning shows from Boston to San Francisco, and countless radio programs, including NPR. | Tapes are available).
I then wrote, "Half Moon, Full Heart." Many say it is the best LOVE STORY (anglo lead) they have ever read…the best in the past fifty years. I cringe from the compliment. http://www.genecartwright.com  |  ifogo.com.
Next came "A Family Gathering." I fully expected it to be labeled "too black." After reading it, Cicely Tyson called and we spoke for two hours. She said she had not been so moved by a novel since she read, "Alex's book." To have my novel compared to Alex Haley's 'Roots' was unimaginable praise.
Ms. Tyson went on the say she was "laying claim to the role of 'Aunt Rose,' in the screenplay I have also written. She has suggested Forest Whitaker for the role of 'Reverend,' and Alicia Keys for the lead role of 'Deborah.' We still regularly communicate, and have become quite good friends. I am fortunate.
Let me say, right up front, I have no agent,( although I had one who almost caused me to stop writing) and own all rights to my four published novels, and dozens other works.
Let me say, right up front, I have no agent,( although I had one who almost caused me to stop writing) and own all rights to my four published novels, and dozens other works.
My first novel was on track to be a rarity in the world of publishing. Simon & Schuster, two divisions of Random House, Alfred Knopf, and St. Martin's Press were in an auction to my first novel, referenced above. The auction collapsed. Bob Mecoy, then with S&S, informed me: "The problem was your agent."
I have continued to write. And with all modesty and humility, I am damn blessed to be really good. (That's as immodest as I will ever be.) Determined to not be only discovered fifty-years after my death, I started my own publishing company, Falcon Creek Publishing Co. In fact, FC published " Never Played Catch With My Father" (and the others).'
No one ever knew, because the quality, inside and out, is top-notch. What am I seeking? I am looking for a publisher who will simply read my work. Period. No promises, nothing inferred. I have little faith in finding a discerning agent. The rest will happen, naturally. Understandably, I would love to hear a major publisher say: "To hell with convention, Gene Cartwright is an author who must be discovered, and by us." Okay, anything close to that would be fine.
If you would like to know more, visit my site: genecartwright.com, and listen to my audio excerpts; read my PDFs, or I will be happy to send all four of my published novels and more.
Otherwise, and in any event, thanks for getting to my closing sentence. I will continue to write, publish, and be thankful for great parents, and a mother who taught me to read when I was barely three years old.
Respectfully,
Gene Cartwright
gc@ifogo.com
genecartwright.com
falconcreekbooks.com
ifogo.com
______________
Note:
Mr. Loomis requested and was sent the full manuscript of "A Family Gathering."  He loved the story but had a couple of questions about the main character, Deborah, and her believability as an author who receives rare success so early in her career. The following is the thread of our exchange, which we both enjoyed.
_________________
Dear Gene Cartwright–
I see your points. You have indeed told us that Deborah had the background that could contribute to making a writer– but as we experience her life in Chicago, and later, there is no evidence that she actually is one (certainly not the caliber of writer you tell us she is).
You are a writer yourself– don't you obsess about it, work at it, plan your life around it, sometimes can't sleep at night concerned about it?– and even fantasize about your work's reception?
Well, maybe not all of the above, but some pervading version of it?
Deborah does not exist as a writer, and for such a supremely gifted person (as her books would indicate, according to you), she has the most unlikely relationship with her publisher (apparently none at all).
As for her  feelings about her daughter– yes, there are moments when you tell us about them– but almost always they did not seem to me to occur when I as a reader most expected them.  I realize that this is not arguable– you in your mind know of these feeling clearly.  I unfortunately did not.
I didn't mean to carry on like this– but I wanted you to know that I appreciate you clarifying note, and that I understand how you could feel that the passages you quote might very well have been missed by me.
Good luck, Bob Loomis
_____________
More From Mr. Loomis:
_____________
From: "rloomis@randomhouse.com>
To: gc@ifogo.com
Sent: Wednesday, June 24, 2009 10:53:12 AM
Subject: A FAMILY GATHERING
Dear Gene Cartwright,
I have spent two weekends now, much of it absorbing and rewarding, reading A FAMILY GATHERING.
I thought that the opening section was particularly good. Good characters and an excellent portrayal of a community. I thought the aftermath of the rape scene was particularly effective.
I'm afraid, however, that when the book moved to Chicago and Deborah turned out to be a hugely successful novelist, apparently in line for a Pulitzer Prize, I pretty much lost belief in what was happening. Of course, I'm in the publishing business, which perhaps gives me a knowledge that some others might not have. But I couldn't think for a moment that Deborah was a writer of any kind, and her publishers talk to her and about her in such foolish ways that the reality of the book, which had been quite strong before that, was blown away.
The story does recover somewhat, of course. But I'm sorry to say that it never reached the absorbing level for me, that it had at the beginning.
Once I began to question the book, then all sorts of problems large and small began to occur to me. For instance, I was often puzzled by Deborah's feelings—not only about her father, but why she didn't immediately have more interest in seeing her daughter again after she arrived back home.
These are not things I'm arguing about, but a great many plot twists as well as the pertinence of certain scenes began to dampen my early enthusiasm. All of the above is primarily just a reader's reaction, not an editorial one. But I know that for me to go ahead with a book, and even to work on it, I need to have a strange belief in it and an enthusiasm which would not only sustain me, but which I could engender in others here. Publishing is a long process, and a particularly difficult one today, and we are much more rigorous in our decision to go ahead with something than we were even a year or two ago.
A FAMILY GATHERING is a distinctive and really quite unusual piece of work. I think an agent could be a great help to you at this stage.
In any event, I wish you the best and thank you for letting me consider A FAMILY GATHERING.
Yours,
Bob
___________________
My Response:
___________________
From: gc [mailto:gc@ifogo.com]
Sent: Wed 6/24/2009 4:05 PM
To: Loomis, Bob
Subject: A FAMILY GATHERING + 1/26/Letter
Bob:
Thanks for taking the time to read AFG. I sincerely appreciate your time, and your thoughtful remarks.
(By the way, In 2007 I sent you the attached letter, and a framed picture of you at your 50 year fete that included my favorite writer, Ms. Maya Angelou.)
Please, take a moment and read the following. If I may be permitted a few points, not in counter but to clarify:
One begins by imagining being a 12 year-old girl, pregnant, and separated from the only life and family you have known. PAUSE.
Deborah's traumatic, forced relocation to Chicago, and the events that led to same, forced her to reinvent herself; to draw upon the memory and teachings of her beloved Gram d'lena.
Your write: "I could not think of Deborah as a writer of any kind."
Deborah's lifelong love of music and writing is established early in the book. Deborah did not magically become a successful author; it took fourteen years, a hellish experience as a child, and a degree in English and Music at Northwestern University.
See Page 51.

"Besides her obvious physical endowments, Deborah was blessed with
the ability to clearly articulate her thoughts and ideas in writing. She
loved music, and was gifted with a melodious voice."
See Page 98

"Writing had always been in her soul—writing and music. Gospel
music, not pop music. It was her love of gospel and singing in the choir
at Shiloh Missionary that spawned and shaped her love of music.
It was Gram's teaching her to read at the age of four that whetted
her appetite for the written word. It was life, the painful living of it, that
had given heart, body and soul to her writing.
Deborah often referred to writing as her "passport to sanity." There
was little doubt of it, even when she was a student at Northwestern University,
majoring in English and music. Writing was her life source. Few
things could ever occupy the same place in her life, her soul. It was what
gave voice to the music in her heart."
________________
Deborah's Conversation With Her Publishers.
Deborah never spoke to her publishers; all her conversations were with her small, perhaps unsophisticated (purposely written) Chicago literary agency.
Deborah's lack of interest in seeing her daughter.
To the contrary. The idea of seeing her daughter was clearly wrenching and conflicting.
Deborah all but hated her father. Her aborted trip to Reedville (at age 19) in 1981 is testament to her desire to reclaim her daughter.
She last saw her daughter at age 3 months. She was 12.
See Page 132 (her aborted trip) 1981

"She would then…well, she would face that moment when it came.
But no matter what, no matter who was there, or what was said to her,
her one purpose was to see Samantha. She was seeking nothing for herself.
She was not there seeking to forgive or to be forgiven; to be loved or
to love, except for Samantha. She was there to finally reclaim her daughter.
The desire to see her baby, to hold her, to fulfill her need to be a
mother was overwhelming. Nothing would stop her. And no one, including
the Reverend, would stand in her way, or matter ever again."
___________
1988

See Page 108

"Simply put, I died at the age of twelve, Paul.
Do you know what its like to have your life end at twelve, and yet be
expected to go on living as if nothing ever happened?
"I know it's an unfair question. Of course you don't. You couldn't
possibly know. No one could, unless they had walked the same miles
I've walked. I blotted them out—my family, I mean. I simply had to, for
my own survival, I stopped caring about any of them, all except one."
"Samantha?"
Deborah simply nodded. Paul could feel the depth of her pain He
heard it in her voice, saw it in her face, but felt helpless.
More: (During the approach to Reedville)
See Page 143

For nearly all the fourteen years since Samantha was taken from her,
Deborah had written to her daughter several times a week, and often
daily. And the tone and substance matured as Samantha grew older.
She lovingly wrote letters, notes, made cards—birthday cards, Christmas
cards, 'any day' cards. She expressed her thoughts in brief paragraphs,
in pages, a single sentence, in a single word. Many of the writings
bore tear stains; others evidenced an unsteady hand..
See Page 147 – Enroute 'Home." Imagine the fear and trepidation.
Samantha! Deborah felt a tremor race through her body at the
thought of her daughter. How do you say hello to a daughter you have
not seen since she was three months old? How do you establish an instant
relationship with a fourteen year-old daughter with whom you've
never shared a real conversation? You do not, at least not right away.
Perhaps never. But never was not a consideration.
See Page 150 – She agonizes about seeing her daughter—a daughter she last saw at 3 months,
a daughter who thinks Deborah is her sister.
Deborah threw herself back in her seat, removed her sunglasses and
stared at the scenery zipping past. All she could think about was Samantha.
What would she look like? What would they say to each other?
How would she introduce herself after all this time? Should she have
come back just now? She reasoned perhaps she should have called first,
spoken to Samantha—prepared her.
See Page 152 – Her thoughts…
And what of Samantha? Would all this be too traumatic for her?
What did she know? How much had she been told? How much was truth?
What were the lies? How had she—Deborah—been explained to her?
Again, the thought of seeing Samantha, after so much time, placed a
throbbing lump in her throat. Her heart raced.
There's more on this point and others but I'll stop here.
_________
Again, I thank you very much.
Gene
gc@ifogo.com
_____________
Finally, (My comments today)
What is so interesting about the central point Mr. Loomis made, is the fact I lived the experience of having my first novel in an auction—one involving five of the largest publishers, including two divisions of Random House. It is a point I made in my original letter.
I long ago determined that literary agents and Hollywood decision makers have no interest in, nor do they seem to know how to market works of authors who look like me. Both remain the last vestiges of exclusive plantation preserves.
One of the largest agencies, William Morris, at last look has no African-American agents. The most recent, was the late Manie Baron was one of the editors at Random House who wanted to acquire my novel, "I Never Played Catch With My Father." Even as I write this, I am only this minute learning of Manie's passing more than a year ago. I last spoke to him a few years ago.
I remain as determined as ever to persevere. Nothing will change that fact. I continue to write, publish, and develop film projects. I have no doubt that some agent or producer will recognize the value of my work, and seize the opportunity to bring it to the masses. Meantime, I keep giving life to what comes of the blessings I have been given.
See more on A Family Gathering,
and all Gene Cartwright novels and screenplays at his web site: GeneCartwright.com
Plus: