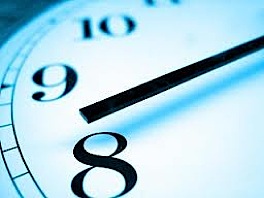 Oops, Out of Time!
So your first business, song, painting, marriage or book was not a success or bestseller.
In fact, if you are an author, you may have been unable to find an agent or publisher, and self-published. Welcome to real life, and particularly, the world of books and publishing. However, the message here applies to all 'homo sapiens'. (definition for those who require one)
Generally speaking, we talk about the wings of time. These days, time seems to have a jet-pack. The years go so quickly, and yet we still have the same twenty-four hours per day we always had. So, what are you waiting for?
Meet a few others who experienced failure before success.
Your choice is to persevere or discard your passion and dream.
Of course, you could take an extended break, and wait for…I don't know, a change in the alignment of the stars? The danger there is that the clock does not pause. Wait too long, or give up too soon, and your may realize you're 'Out of time.'
These authors below, and others, were rejected countless times.
We continue to try and offer a forum, and ideas we think may be helpful. Hopefully, you find some value in this. What happens beyond that is up to you.
P.S.
Buy any of my printed novels, and get the e-Book FREE!
(see my web site)
Gene Cartwright