Is Your Book Ready For Film?
Before you go broke listing your books on sites that flood Facebook with alluring ads to authors, but never to producers, keep reading.

You've seen blockbuster movies adapted from books: Gone With The Wind, Harry Potter, Roots, and countless more. 

We know there are great stories out there waiting to be found. As the film industry has grown, so has the search for captivating, original stories, which is why we began myBooksToFilm. We want to help you – the author and storyteller – get their words seen and read. We are authors, too. There are many vultures out their preying on authors.

And MyBooksToFIlm.com is Free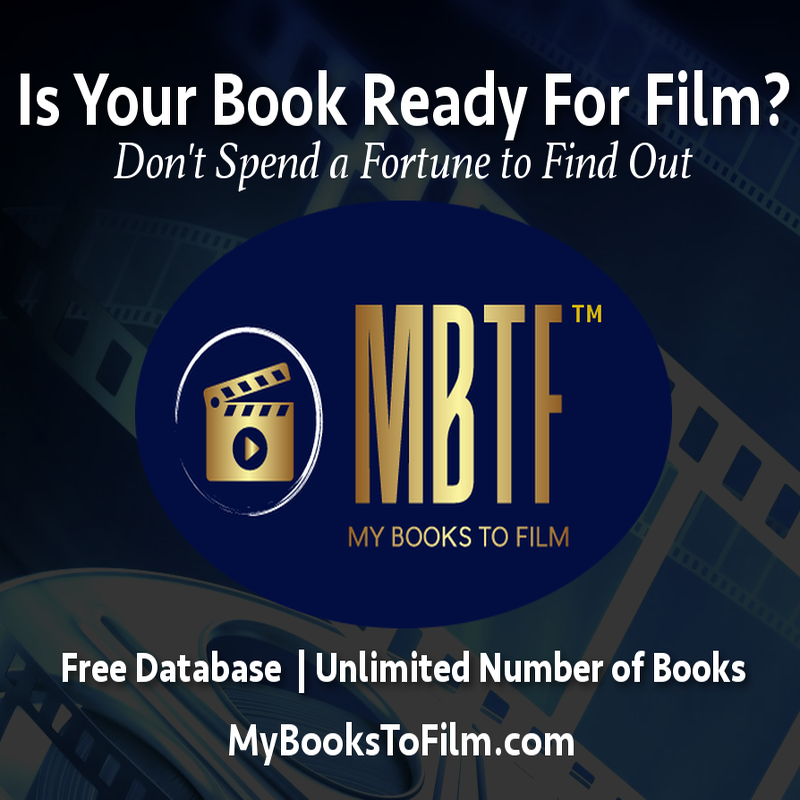 Don't go broke showcasing your books/screenplays.
There are services out there whose goal appears to simply get authors to pay to showcase, and do little to attract producers and directors to your books/screenplays. Don't go broke showcasing your books/screenplays.

MBTF is Free. Our platform, brought to you by AmazonList Author Network, is designed to empower authors worldwide who desire to have their literary efforts be shared with film-lovers everywhere.

Whether you're published or self-published, represented by an agency, an agent, or yourself, we've created an equal opportunity for all.

It is important to note that, because these things are subjective, we believe it is the reader – the producer/director/studio who must be the final arbiter of what suits their needs. What we think does not matter. To make this point clear, I only have to mention one book in particular: Harry Potter. Harry Potter was rejected by hundreds of publishers and finally accepted by Scholastic.

So, here is what we will do at MyBooksToFilm.com

• Provide a structured format for you to follow
• Provide examples, based up actual books by actual authors – including a Pulitzer-nominated author.
• Provide space for you to present your work.
• Your Listings Never Expire, unlike at Taleflick
• We Promote our site to film producers, agents and studios, without conditions that they include us in some back-end-profit scheme.
• And you get all this by being a member of AmazonList Author Network  – a bold new social network for authors dedicated to promoting authors and their works 24/7/365. There you blog, upload your images, start discussions, publish articles, and much more.

MyBooksToFilm is a superhighway creating a pathway between authors, producers, production companies, and studios.

We Help You Bring Your Stories to Life. Before you pay $90-$499 per year/ per book,

See https://MyBooksToFilm.com
An iFOGO & AmazonList company, not endorsed by Amazon